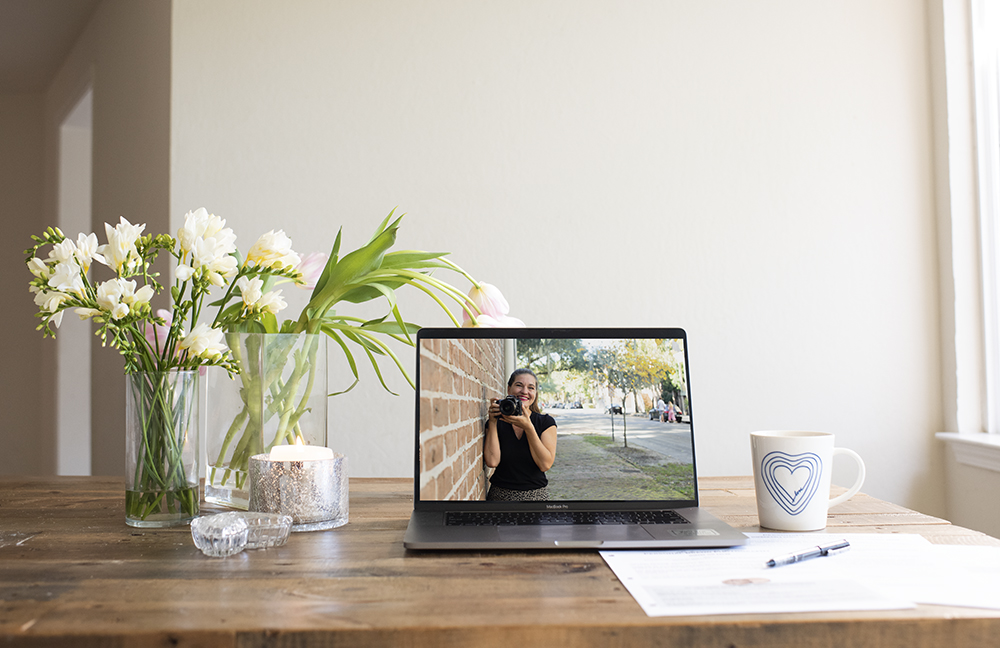 If this past year has taught me anything it is that the virtual future and the height of online business is here Now.
Not only have I learned from some inspiring online educators and coaches virtually in 2020,
I photographed my personal brand photography clients through zoom
I spent 5 days on a Silent meditation retreat
I practiced yoga with my favorite teacher a country away
I taught 30 photographers how to build successful businesses with Personal Brand Photography and over 200 people how to take pro-looking selfies
I had doctors appointments
I organized friends birthdays and hosted virtual dinner parties
I even got a VIRTUAL haircut
We can now say for sure that the Virtual Future is no longer in the future but here now.
So can I be straight with you? Now more than EVER how you show up on line is the difference between making impact and being missed. I rarely will go to a talk or workshop or sign up for a program when I don't "feel" a connection with the creator through their images. I even select my doctor or lawyer or based on how connected I feel to them in their photo. It's no longer just about how pretty and professional your images are. It's about them looking trustable, approachable, relatable and real.
That is what you get when you work with me now and always – a photoshoot experience where you feel confident, connected, present and brand photographs that not only add to the credibility of your brand but that magnetize the viewer to you & the work you do.
If you know you need images that stand out, don't wait another day, get in touch today and let's do this thing!
xow