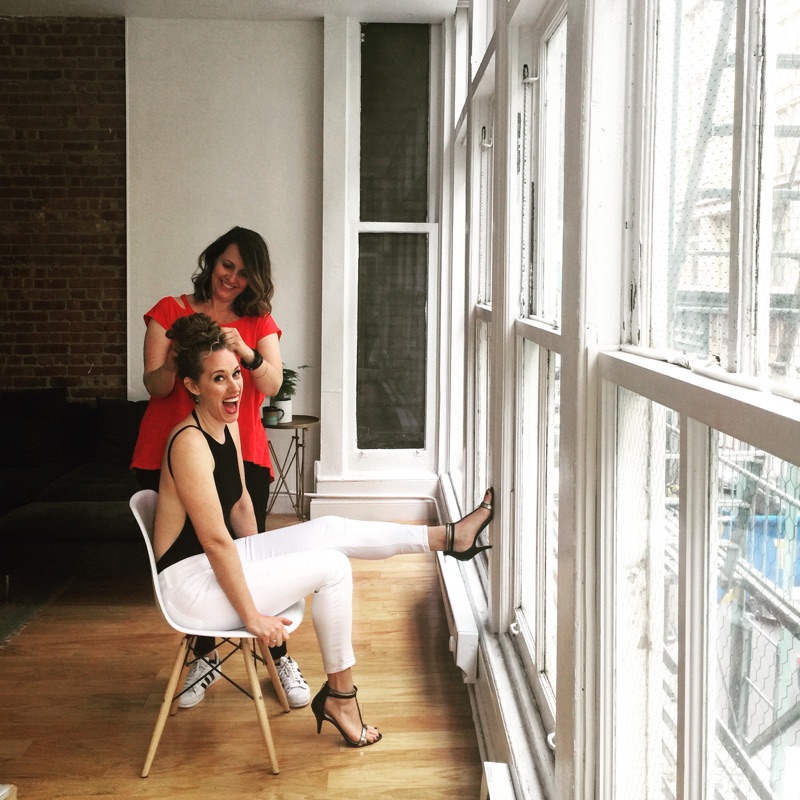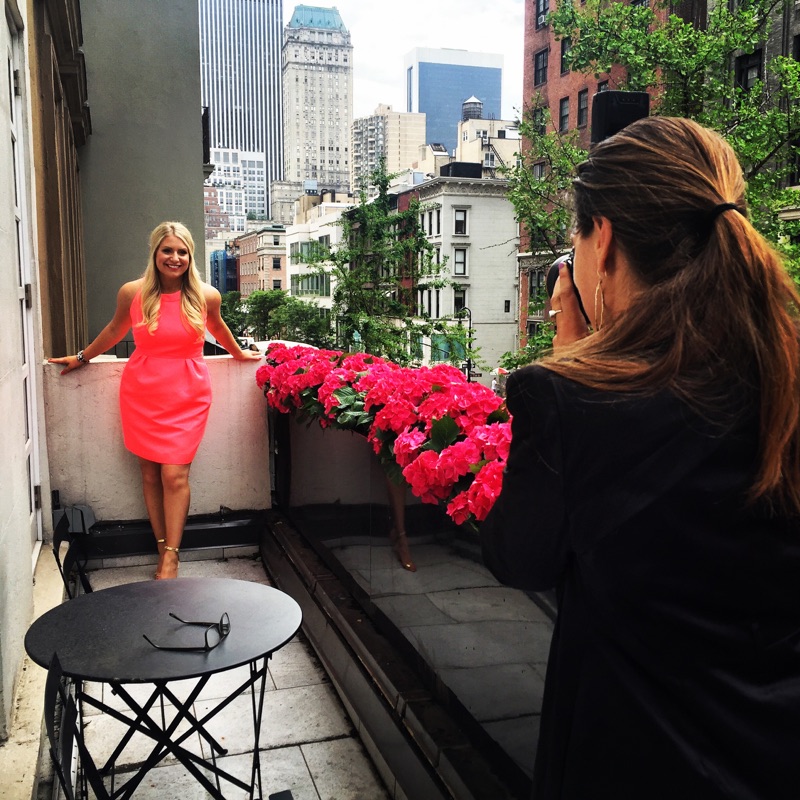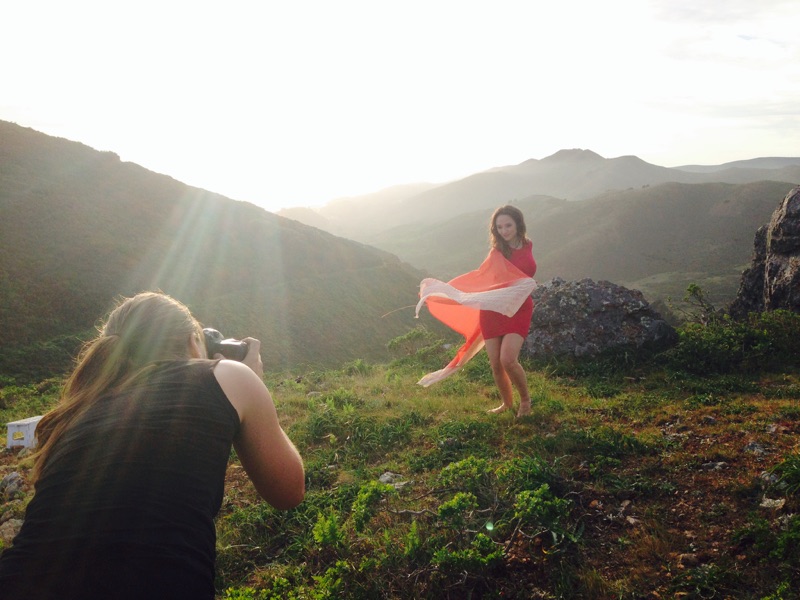 Can I let you in on a little secret?
Coaches, entrepreneurs, speakers, authors and thought leaders come to me for beautiful marketing photos.
But the thing they all talk about is how their photo shoot experience with me made them feel. 
They use words like: open, passionate, connected.
Liberated. Confident. Present.
Many also say that the experience of having me take their picture actually changed the way they see themselves. I think it's because when someone is in front of my camera, I see how beautiful they are, and what makes them unique. 
When someone looks at you with that deep acceptance and reverence, how can that not move you?
What is Personal Brand Photography?
Personal Brand Photography is telling the story of your brand through magazine-quality photos.  
And it's also creating a photo shoot experience where you feel really good in your skin, and at home in front of my camera. 
Because when I'm taking pictures of you feeling good, it makes the people who look at your photos feel good, too.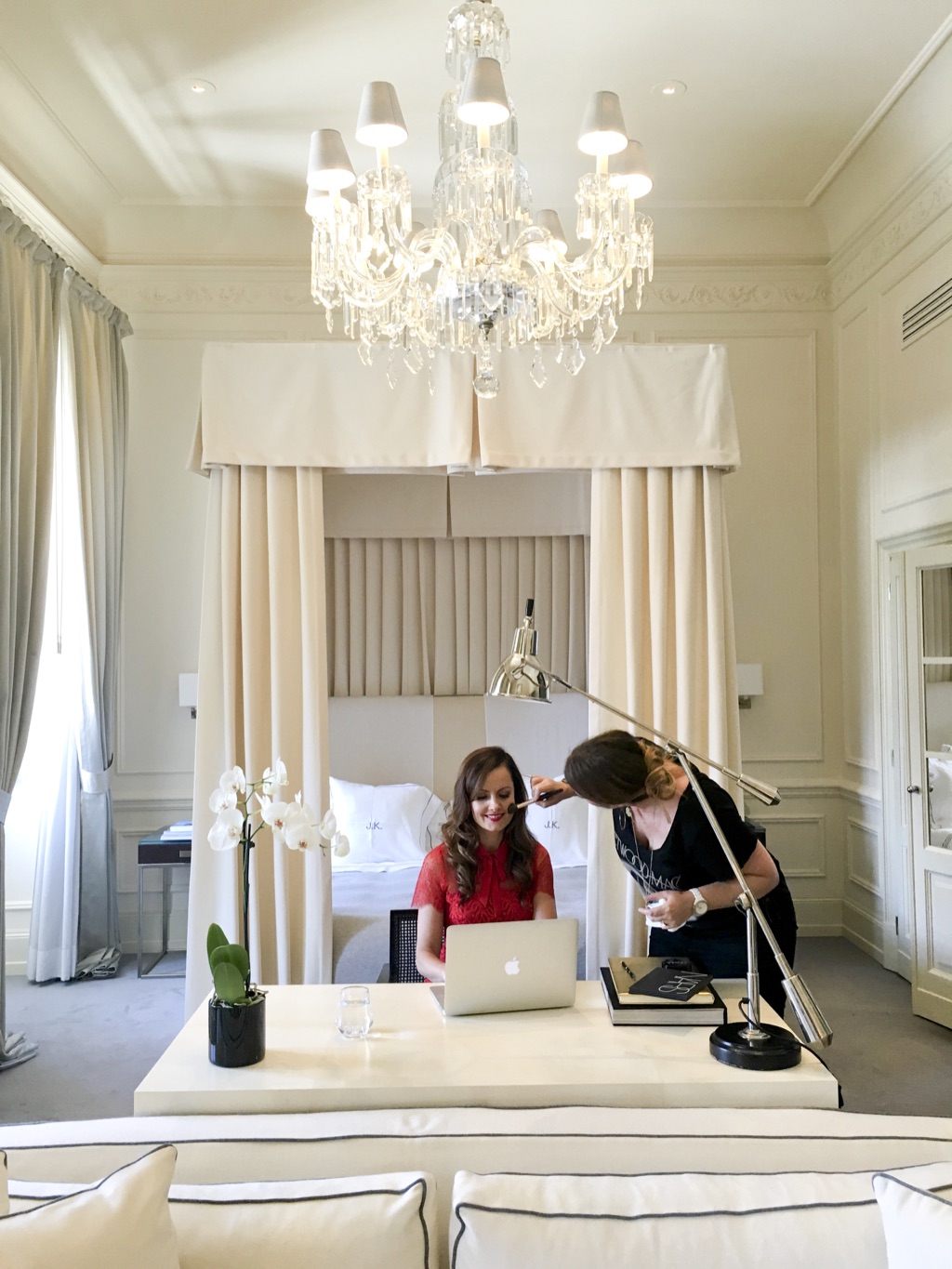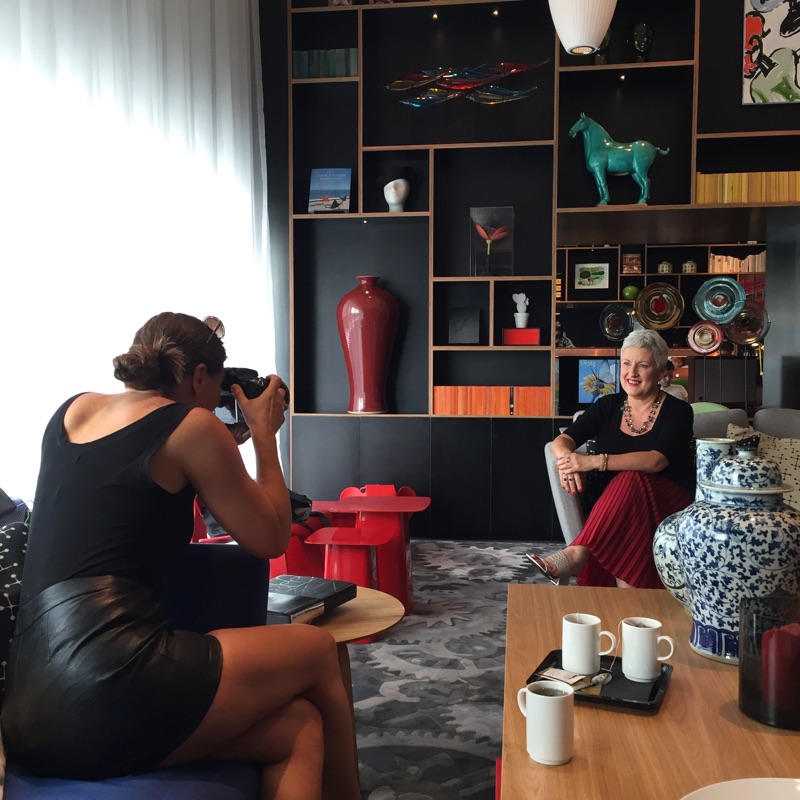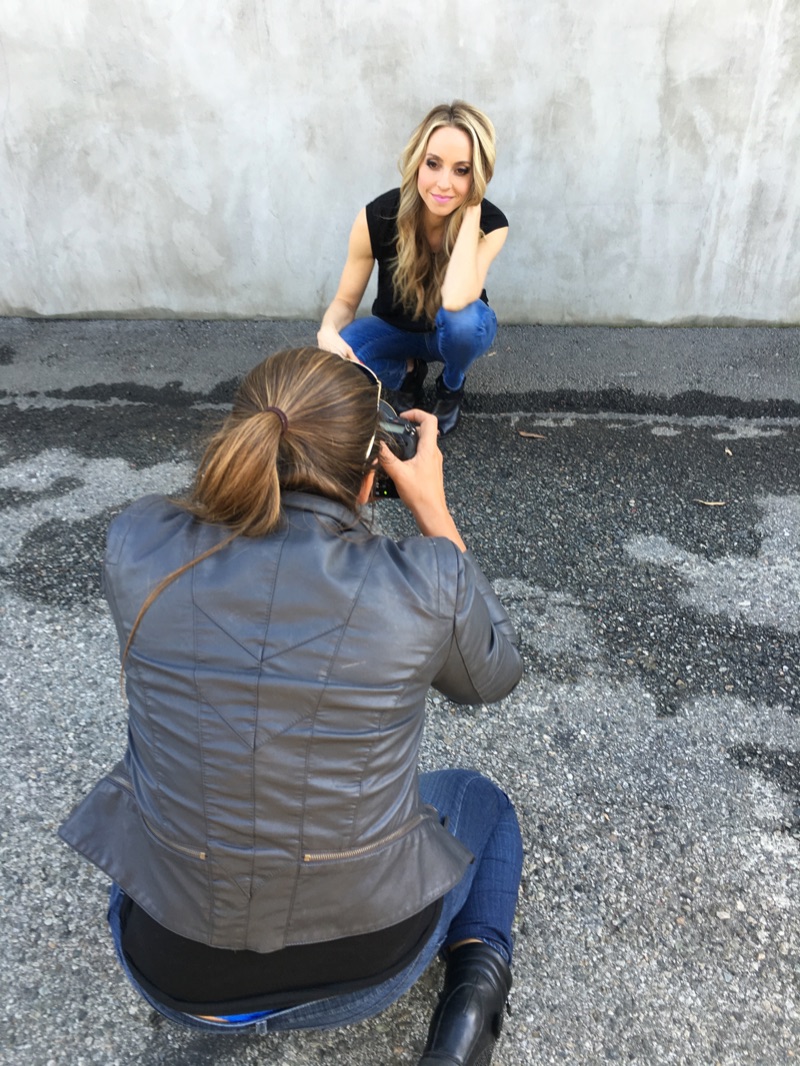 When is it a good idea to invest in Personal Brand Photography?
I photograph entrepreneurs, coaches, and public figures who want beautiful photos for their website, social media platforms, PR and other marketing collateral.
Some of my clients are movers and shakers who always need more photos.
Others have a key project – a book launch, the rollout of a new program, a rebrand – that's driving their desire to have their picture taken.
Others work with me because they want beautiful photos for their website or social media… and they want to other people to look at those photos and feel really, really good.
What's included in a Personal Brand Photography photo shoot?
My job is to make sure you have a photo shoot experience that makes you feel really good – beautiful, confident, and present in your body – so I can capture that emotion on camera and deliver great photos that convey the feeling and story of your brand.  
All photoshoots are half or full day experiences, shot on location or in a professional studio, somewhere in the world where you and I both want to be (think San Francisco, Los Angeles, New York, London, Paris, Florence…).  
Let's say every time to see a macaroon, your heart skips a beat and you think "oh Paris, how I love you." You and me should make a rendezvous for Paris asap. Champagne, chandeliers, croissant and coffee included. 
Or maybe your work is about slowing down and recognizing the sacred in the everyday – let's go on your front porch in the afternoon when the sun begins to set, illuminating you and your dog in a golden glow… her licking your toes and you laughing… 
You get the idea! 
The point is, this is a custom-tailored experience, designed with one goal: get you comfortable, relaxed and being yourself in front of my camera, so I can capture what makes you unique. (If you don't like having your picture taken, that's okay. Many of my clients have told me that their photo shoot experience with me was the first time they ever felt like themselves in front of the camera. I've got your back!)
The Personal Brand Photography experience includes:
• Hour long planning call with Wendy to style the story of your brand and plan your photo shoot experience 
• Editorial plan to capture 4 to 8 "stories" at your shoot – each with a unique location and look
• Wardrobe advice, direction and support
• White glove, no fuss logistics – I handle your schedule, transportation and eats for your shoot (you don't lift a finger!)
• Pro hair and makeup artist for the day
• Deceptively casual direction to look and feel your best in front of the camera
• Library of color-perfected ready-to-use images for your website, social media and PR within 2 weeks of your shoot – plus select your 5 favorite "big money shots" for me to optimize on Photoshop
"Wendy Yalom in the best photographer I have ever worked with."

Gabby Bernstein

NYT best-selling Author and named by Oprah as a "next generation thought-leader"
"It's so hard to say which part of the photoshoot experience with Wendy I enjoy most. I love the entire experience, from the initial consult, styling & shoot day…all of it is amazing! After my first photoshoot with Wendy, I unveiled the photos and people kept commenting, 'Finally you have pics that I love of you and that actually represent your quality'! I finally had these magazine quality photos that gave the visual look/feel in a more vivid way than any copy ever could. What Wendy does goes way above and beyond photography. She exalts her clients."

Gina DeVee

Founder of Divine Living, a Women's Empowerment & Lifestyle Brand
"Working with Wendy is the absolute best experience a coach could have to uplevel her coaching business! She completely takes care of you, brings out the best of you in your photos, and makes the day unforgettable. I now feel 100% confident and amazing about using my photos."

Kristina Norman

Success Coach and Owner at Aspen Charm Cakes
"Wendy is someone who really SEES you & the you that you are becoming! She is able to coax that right out of you and into AMAZING photos. I don't love having my photograph taken, but Wendy and her team make it so fun that I feel like I just get to be myself, instead of having to "pose" for the camera. Her photos bring fresh, new energy to our brand and create a ton of positive buzz. I'd recommend branding photos with Wendy for anyone who's ready to let their true self SHINE in pictures, so that your authenticity and inner beauty up levels your branding and your presence in the market."

Carey Peters

Co-founder of Health Coaches Institute
"My expectations were high since I'd seen Wendy's work and still the results completely blew past my expectation. When I first saw my pictures, I kept thinking "I can't believe this is me," and yeah, this is me, this is me, this is how Wendy sees me and this is the space that she held for me to step into."

Lisa Fabrega

Award-winning coach, Priestess & Seer. Secret weapon to the world's next great thought leaders.
"I honestly did not think I could look so beautiful, feminine, warm, zen and happy. I also did not think my pictures would be so in line with my initial vision. I absolutely love them. A branding photoshoot with Wendy will increase your self-esteem, your perception of yourself. It is an experience every woman should have at least once in her life, you will never be the same again afterwards."

Murielle Marie

Life and Business Coach at Murielle Marie and Founder of The Sisterhood Collective
"Working with Wendy and her wonderful team not only completely changed my view on personal branding and it's incredible power, it changed my attitude towards myself. Where before when I looked at photos of myself I saw only what I thought were my flaws, I don't see that in these images, I see a confident, determined and inspiring woman ready to take on the world and shine her light for all to see. I now have a set of images I can be proud of and it has given me the courage to put myself out there into the world. My shoot with Wendy was instrumental in discovering who I really was and the incredible women I want to work with. It is the gift I gave myself, I will forever be thankful for."

Hayley Hoyle

Personal Brand and Style Coach and Founder of The Curvy Style Revolution
"Working with Wendy has absolutely blown my mind and heart wide open. When we first spoke Wendy, I shared with her that I was actually afraid of not being seen by the camera, and receiving photos back where I felt like, my essence and my energy wasn't really captured. I had that experience many times before where I received the photos back and I didn't feel like I was looking at myself. From that conversation through every single point of the experience I felt totally seen, totally gotten, totally understood. Wendy was able to draw out of me, my full self-expression so that she could capture it. She has an absolute talent for calling out the essence of who you are, and capturing it. I will praise Wendy till the end of my days, as a human being, as a photographer, as a champion of full self-expression. "

Nisha Moodley

Women's Leadership Coach & Founder of Global Sisterhood Day
"Working with Wendy was a dream. She made the whole process fun, easy, AND meaningful. Not only did we have a ball at our shoot, we love the photos and use them for everything from websites to marketing campaigns to positively impact our business."

Kate Northup

Best-selling author of "Money; a Love Story"
Curious about Personal Brand Photography?
Photo shoots are fully customized and booked 3-12 months in advance. You can meet me in a city I'm already shooting in or if you have other ideas, let's talk.

4000